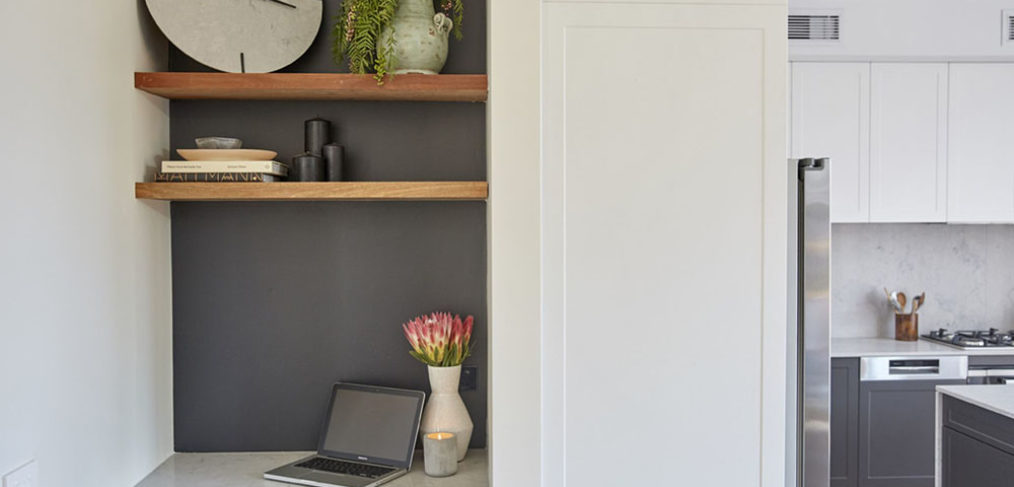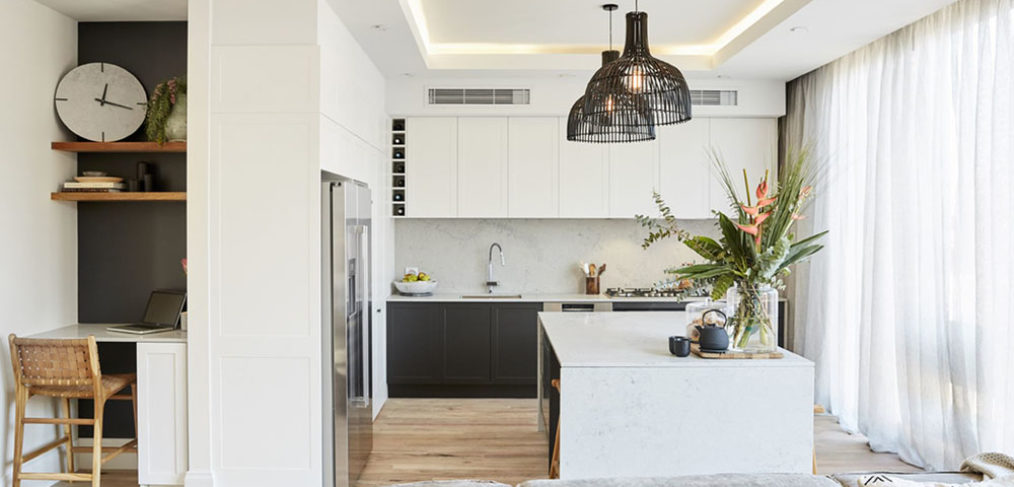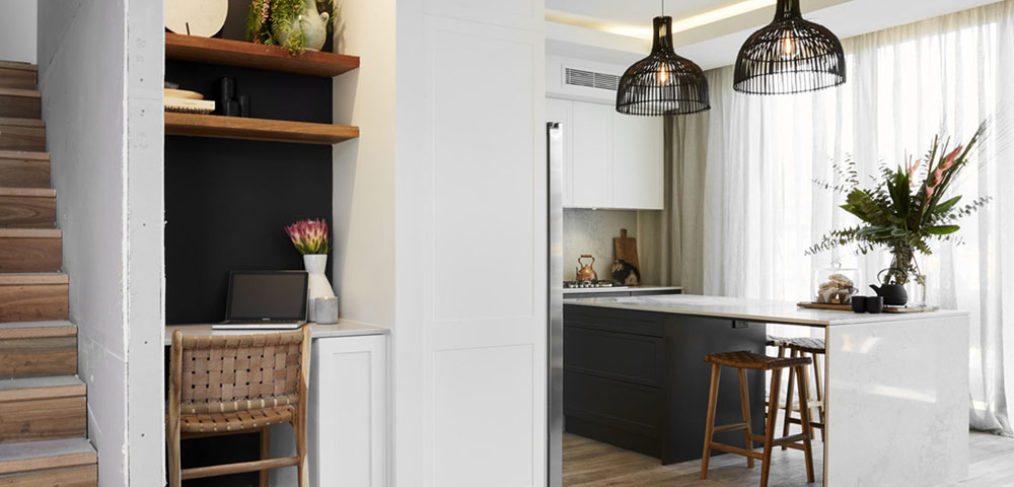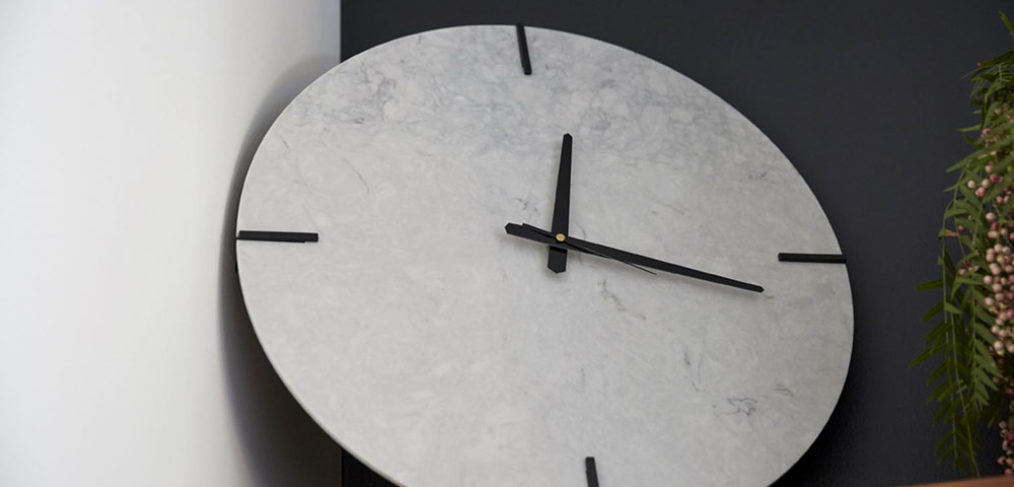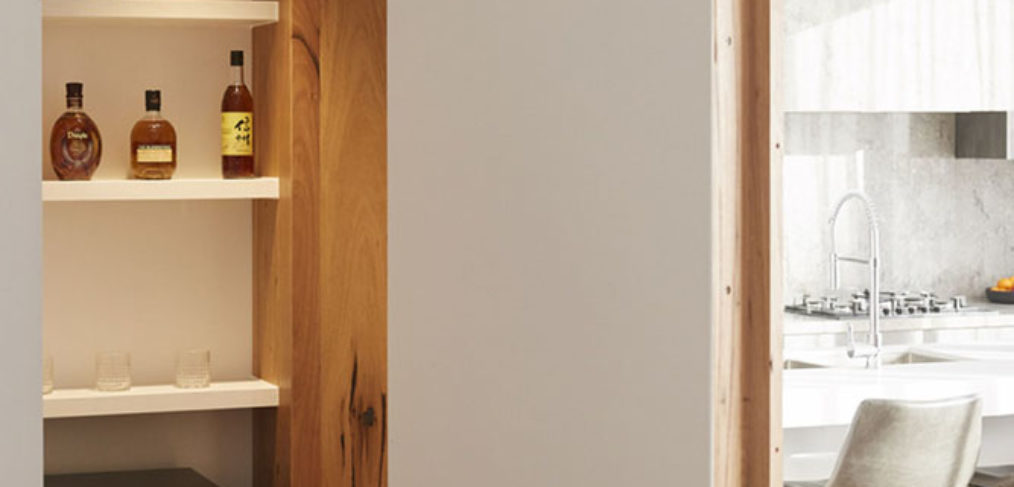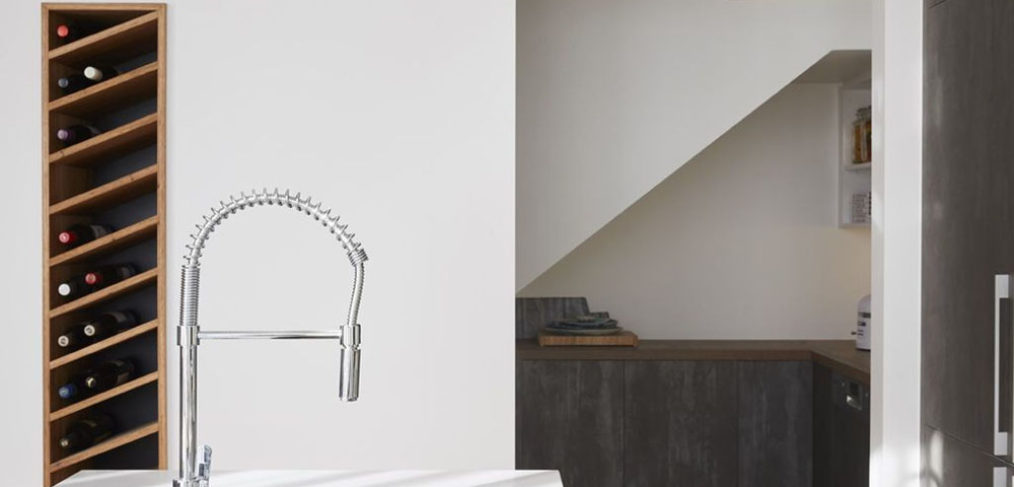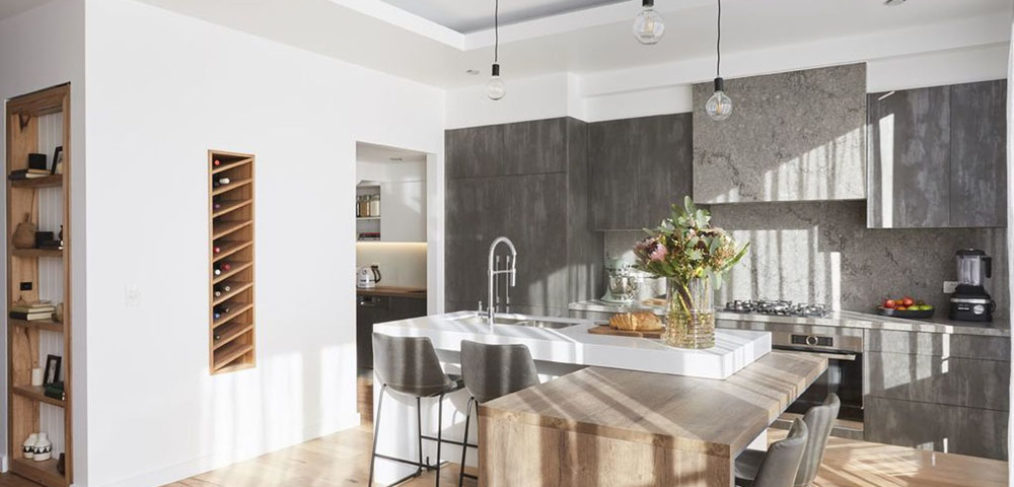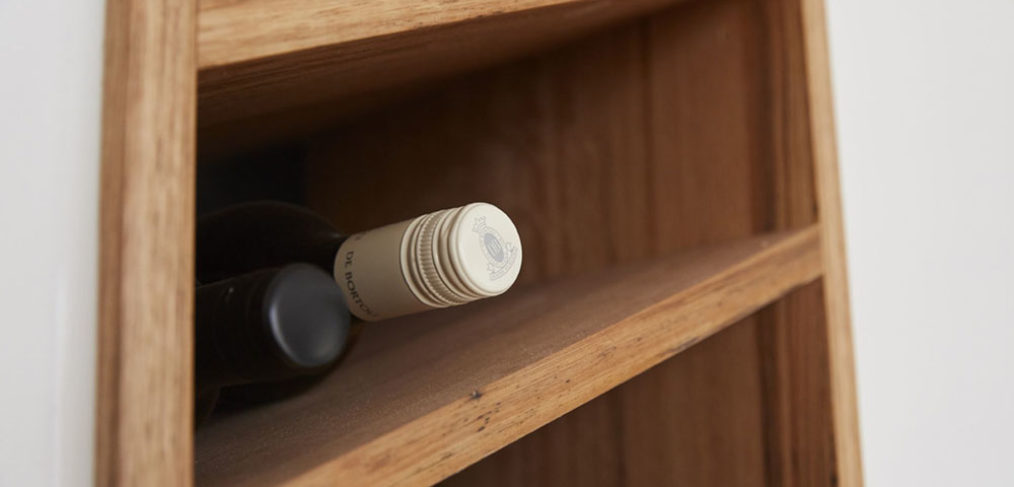 COS Interiors & The Block – Shaker Style Kitchens Reveal
This week we had a small custom joinery request from Josh & Elyse to help them fit their study nook in the hallway located next to the kitchen. The Block kitchens are sponsored by Freedom Kitchens so they are designed weeks in advance.
Shaker Style Kitchens Melbourne
COS Interiors can create custom shaker style kitchens like Josh & Elyse installed in their home. Shaker kitchens are a traditional style but you can have contemporary kitchen features using modern paint colours and stylish kitchen handles.
In the study nook, we created fixed shelves in a stunning Spotted Gum veneer that features throughout the Josh and Elyse's home.
Josh & Elyse sourced their own marble bench top & COS Interiors created a 2 PAC shaker style storage cupboard. A small but stylish and practical space was created to enhance the functionality of the family home.
Custom Built Wine Racks
We were also requested to create a custom designed wine rack for Sticks & Wombat this week.
We were delighted to be asked and created a feature grade Blackbutt veneer wine rack with mitred edges and angled detailing. This was then recessed into the plastered wall of the kitchen and looks fabulous.
Stay tuned for more custom joinery solutions as the Block continues.